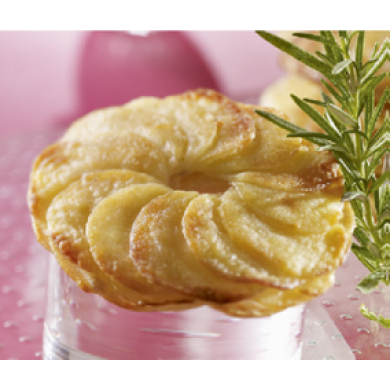 Potato Anna
Authentic recipe of Anna potatoes. Fine potato slices, in the shape of a rose. Product browned with...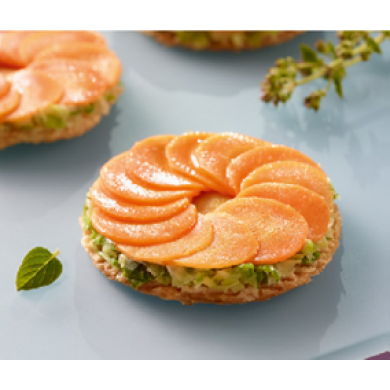 Carrot Thin Tarts
Fine tart with leeks and carrots....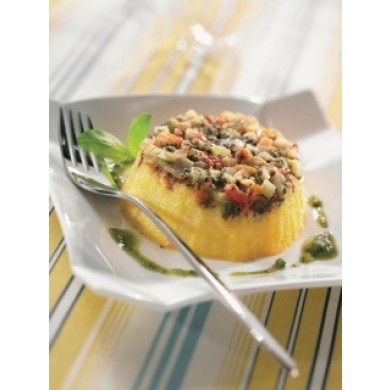 Creamy Polenta Veg & Basil
Polenta with cream and cheese, topped with diced tomatoes, zucchini, onions and pesto....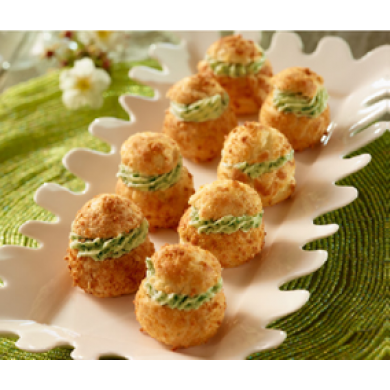 Mini Burgundy Snail Choux
Choux Bun with Emmental cheese, paprika, garnished with Burgundy snails and garlic butter....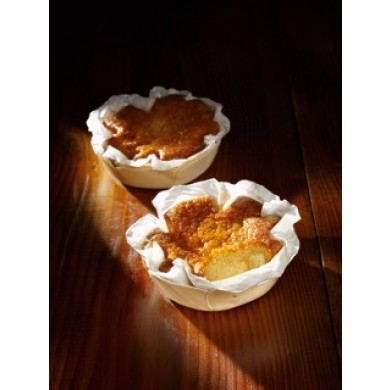 Pear Caramel Soft Cake
All the ingredients are combined to produce a delicious soft pear caramel....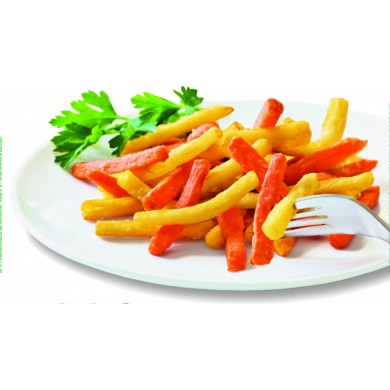 Vegetable Fries
Carrots (60%) and parsnips fries (40%)....